What is Mopria?
Mopria Alliance develops standards offering a simple and seamless way to print or scan to any Mopria certified printer, multi-function printer, or scanner. It eliminates the need to install any additional software or drivers allowing you to easily print or scan regardless of the printer or scanner's brand.
Mopria Print Technology
Mopria print technology is installed on more than 3 billion devices including select Amazon Fire, Huawei, Samsung Galaxy, and ZTE devices. The Android Default Print Service on Android 8 and higher phones also feature core print technology from Mopria.




Windows also supports Mopria certified devices making printing and scanning easy whether you are at work, at home, or on-the-go. When installing a new printer or scanner, and a Windows Update is not available, Windows will automatically install the Mopria certified printer or scanner.
Mopria Benefits
Ease-of-Use.
Mopria offers simple and seamless printing and scanning to millions of certified printers, multi-function printers, and scanners worldwide.

Easy Access.
Mopria gives users the ability to locate and connect with nearby compatible printers and scanners at work, at home, or on-the-go.
Expanding Network of Printers.
Since the world´s leading printer and scanner manufacturers are all part of the Mopria Alliance, the long list of certified printers and scanners continues to grow.
Easy Customization.
Mopria offers a variety of advanced settings for both print and scan all without having to install printer or scanner brand-specific apps.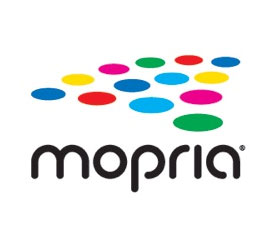 Look for the Mopria logo when you are shopping for a new printer or scanner.