Printing With Mopria
Mopria print technology enhances the print functionality on Amazon Fire tablets. With Mopria, you can connect and print to more than 120 million Mopria certified printers without additional set-up.
See our How to Print From Amazon Fire video.
Start Printing Now
For those using Fire OS 7+, you can download the Mopria Print Service app from the Amazon App Store.
The Android Default Print Service is another option for easy mobile printing and also features core print technology from Mopria. When using the Android Default Print Service on your Amazon Fire 7 tablet, your device will automatically discover any nearby Mopria certified printer.
Amazon Fire 5 and 6 tablets already have the Mopria Print Service pre-installed on the device and it's ready for easy mobile printing to more than 120 million Mopria certified printers.
What Can I Print?
You can print your documents, PDFs, photos, emails, web pages, and other content using the print or share options on your tablet.
How It Works
For easy mobile printing, the Mopria Print Service app automatically connects
your Amazon Fire tablet to printers and MFPs.
Open the app you want to print from and look for a print or share option, button or icon.
This print function is often found under the apps or share menu.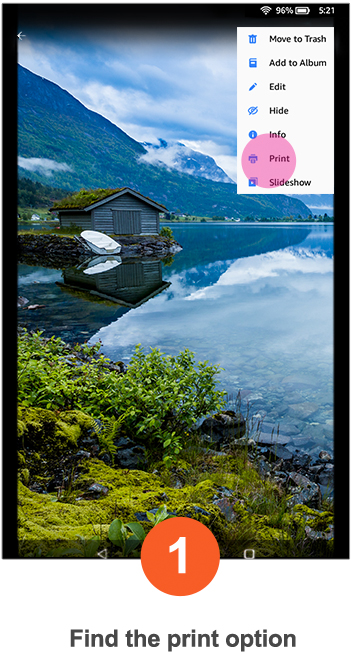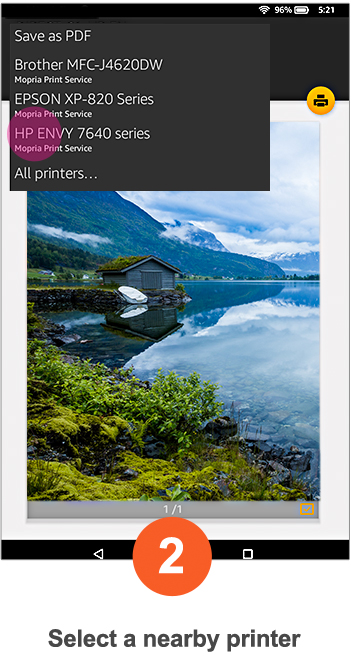 amazon-Find-the-print-option.jpeg
amazon-Select-a-nearby-printer.jpeg
amazon-Tap-the-print-button.jpeg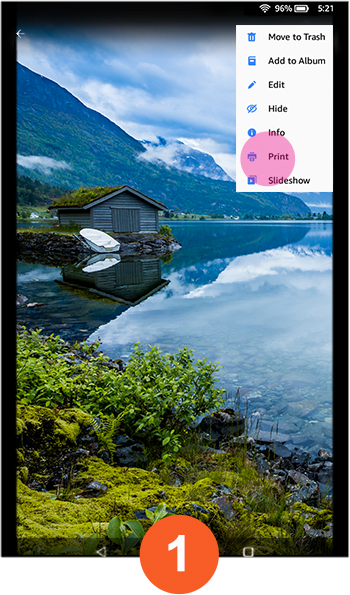 Find the print option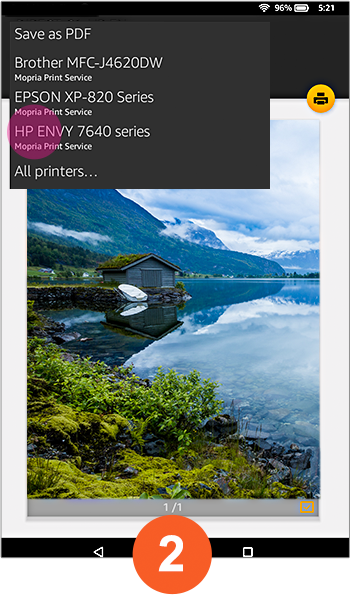 Select a nearby printer
Tap the print button