What Can I Print?
With the Mopria Print Service, users can easily connect and send documents and pictures from their Android devices to a nearby printer. If your app has a print option, you can print your documents, PDFs, photos, emails, web pages, and other content. Just press print and Mopria will take care of the rest.
Many Android apps already offer print including Chrome, Gmail, Drive, Microsoft Office, and Adobe Acrobat Reader.
How It Works
Open the app you want to print from and look for a print option, button or icon.
This print function is often found under the apps or share menu.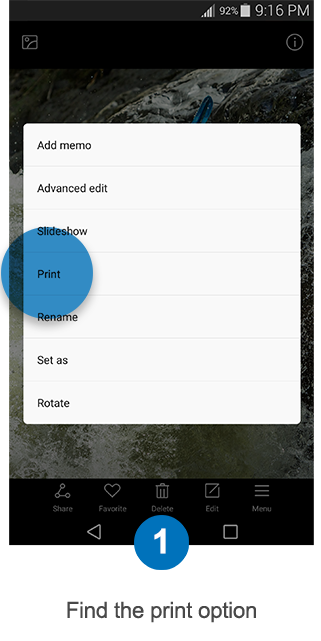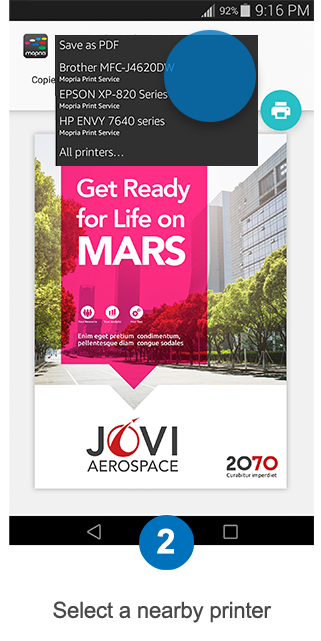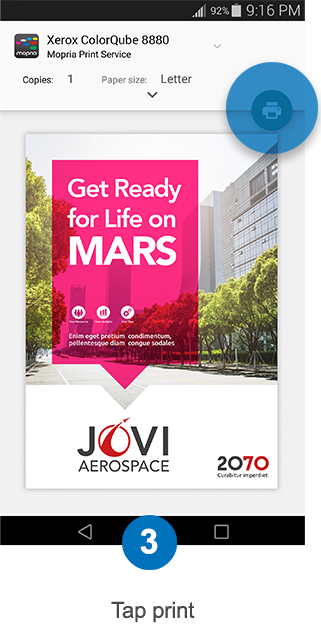 Print-From-Android-step1-m.png
Print-From-Android-step2-m.png
Print-From-Android-step3-m.png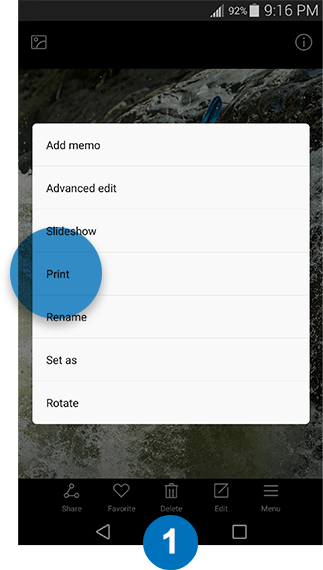 Find the print option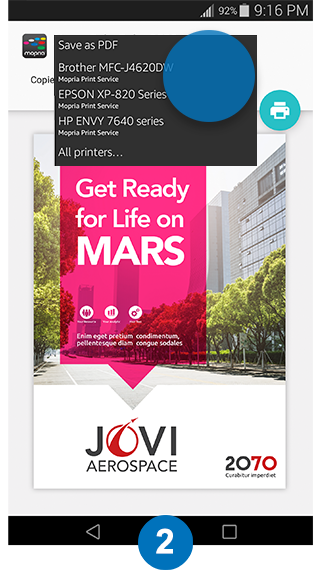 Select a nearby printer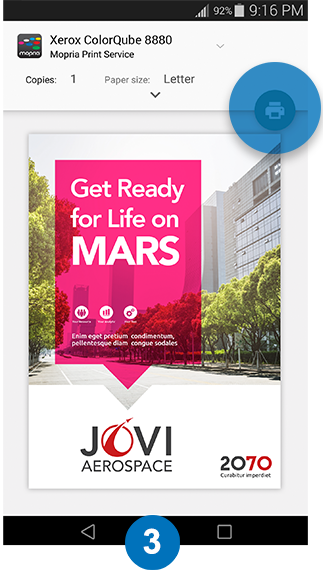 Tap print
For more detailed instructions, please see our How to Guide.