What Can I Print?
If your app has a print option, you can print your documents, PDFs, photos, emails, web pages, and other content.
How It Works
Open the app you want to print from and look for a print option, button or icon.
This print function is often found under the apps or share menu.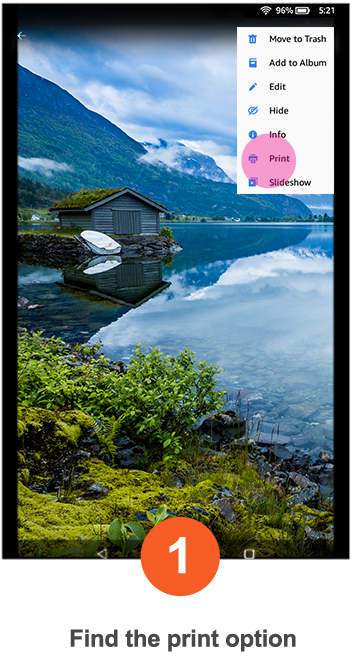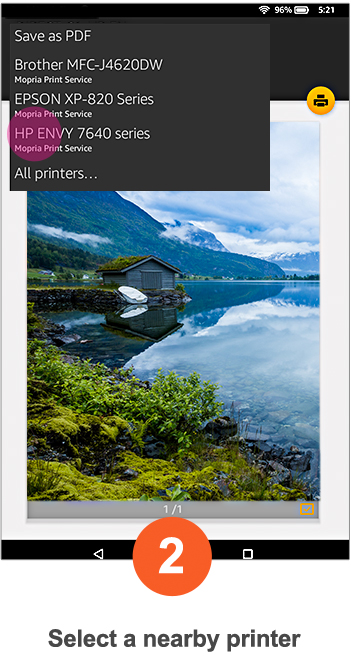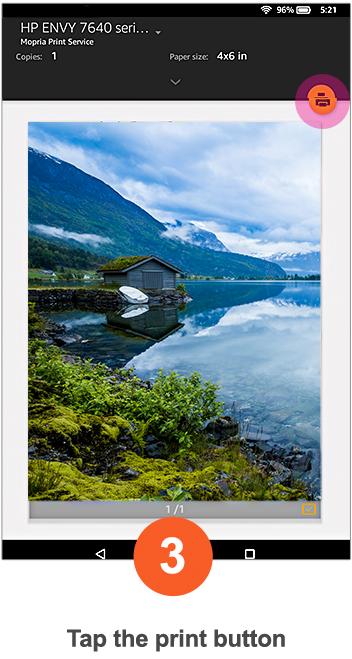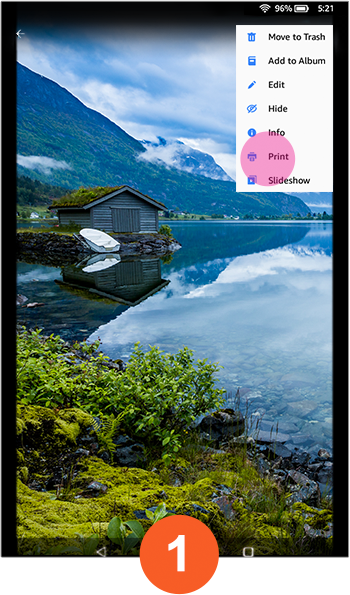 Find the print option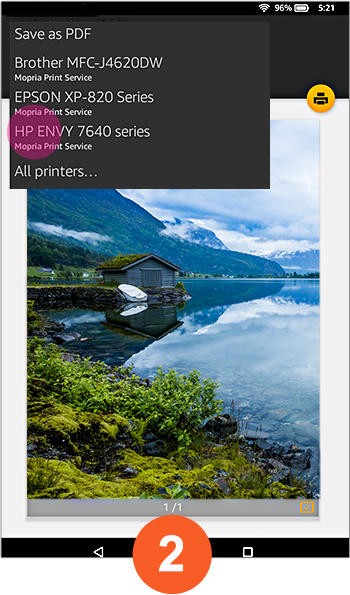 Select a nearby printer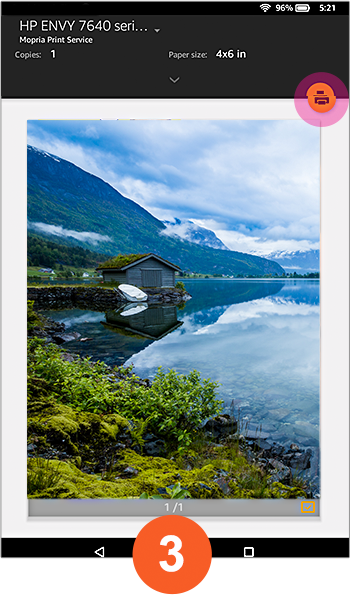 Tap the print button
Go here for a detailed printing tutorial.
Where Is The App?
The Mopria Print Service is easy to use and is embedded in the
Fire OS as a System tool. Here's how you can find it.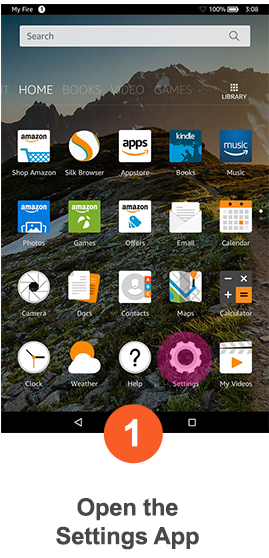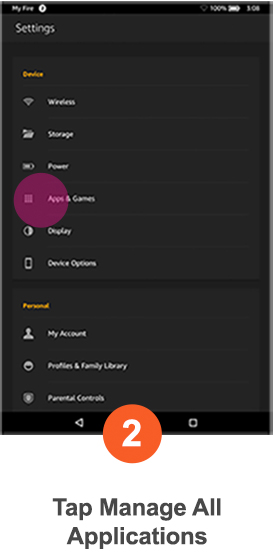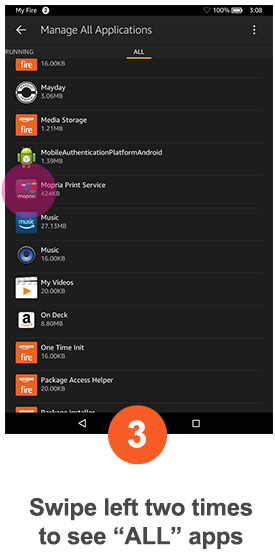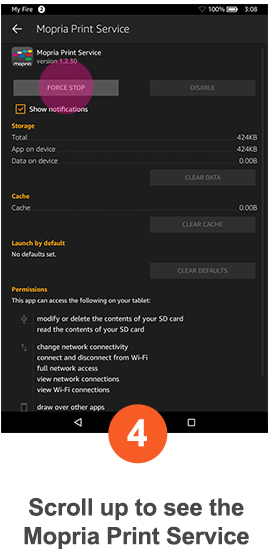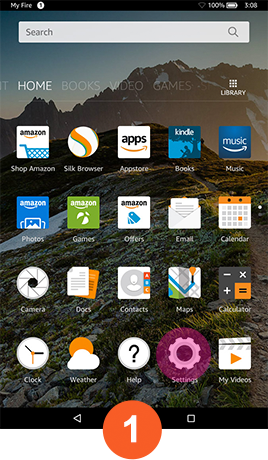 Open the Settings App
Tap Manage All Applications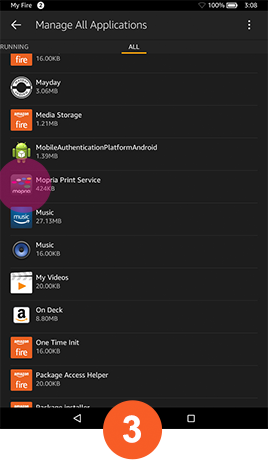 Swipe left two times to see "ALL" apps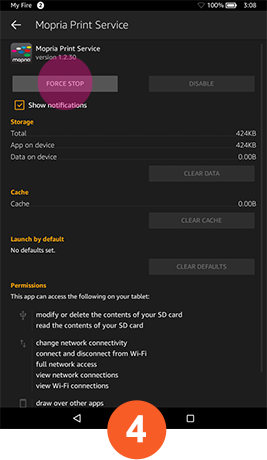 Scroll up to see the Mopria Print Service
For more information, please see our FAQ.