Just Press Print and Mopria Will Take Care of the Rest
By utilizing the Mopria Print Service, Android mobile device users can conveniently print to Mopria certified printers from numerous manufacturers. Many major apps offer print, including Google apps: Gallery, Chrome, Gmail, Photos. Drive, Docs, Sheets and Slides, plus 3rd party apps such as Adobe Reader and Kingsoft Office.
Google has made it easy for Android app developers to make their content printable. And with the Mopria Print Service, users can easily connect and send documents and pictures from their mobile devices to a nearby printer. Just press print and Mopria will take care of the rest.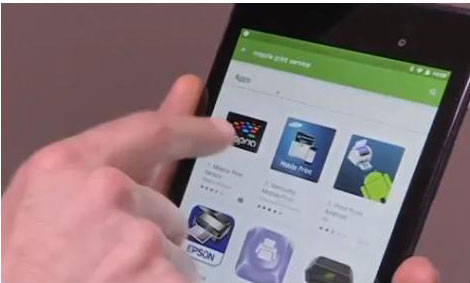 1
Download the Mopria application today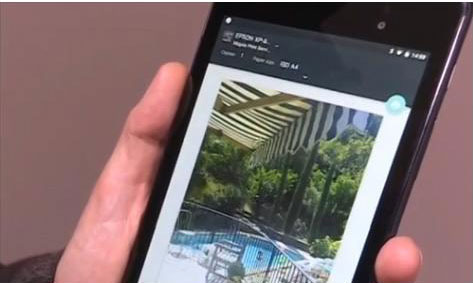 2
Find a document or photo you want to print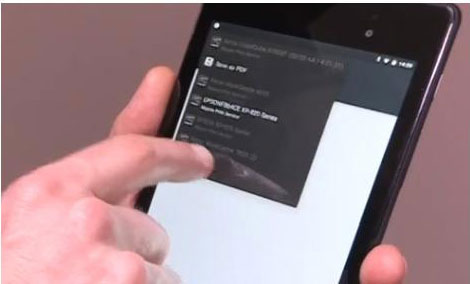 3
Your phone will discover printers. Just select "print"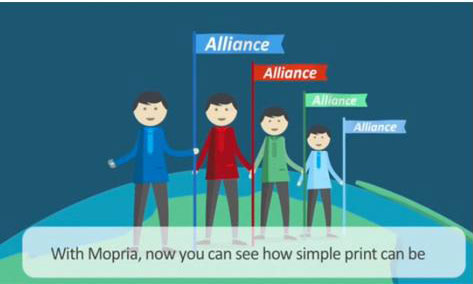 Start Printing From Your Mobile Device Today
Mopria Print Service enhances the print functionality on any Android mobile device. With this service, you can connect and print to any
Mopria certified printer
without additional set-up. Connect to the same network as the printer or make a direct connection with Wi-Fi Direct
®
.